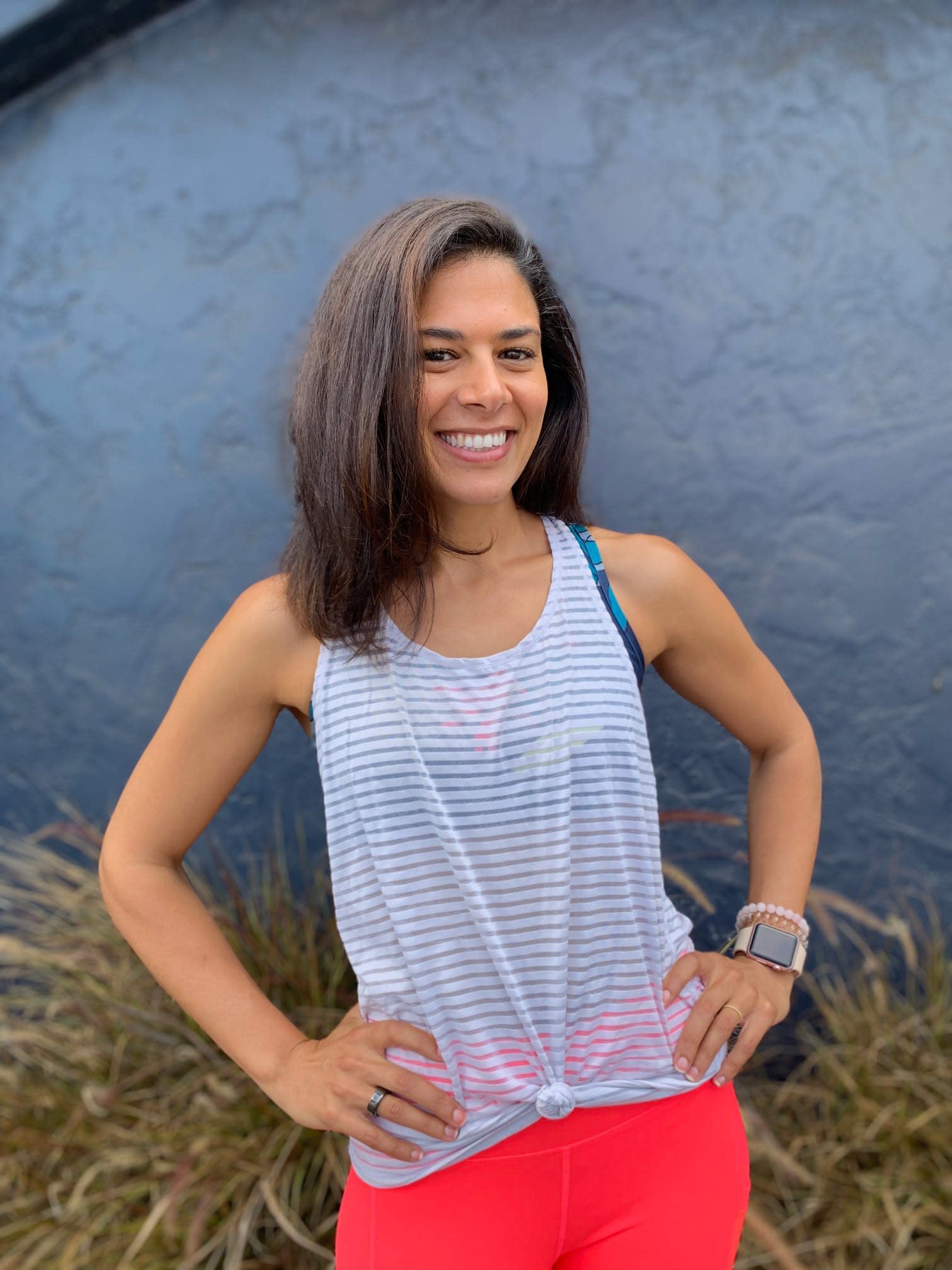 Maryann Youssef
My name is Maryann, Owner of Fit After 50 SoCal. After eight years as an epidemiologist and Director of public health grants, I could no longer stand the slow pace of getting valuable information into practice. I wanted to help move the needle on people's health in a more direct way. This desire is what led me to start Fit After 50 SoCal. Our mission is to help women 50 and over improve balance, reduce nagging pain, and build strength and confidence for life's everyday demands.
We don't necessarily need six pack abs, but we want to walk, stand, and sit on our own accord for as many years as possible. We want to be able to play with grandchildren or garden or golf - or the million other enjoyable ways we can spend our time when we don't have to worry about health.
On a personal note, family is everything to me. My dad has been living with Parkinson's disease for more than 23 years. As his disease has progressed, I've watched him lose his balance, strength, and mobility and witnessed firsthand the pain that comes with being unable to complete activities we tend to take for granted. Though I can't pretend exercise is the cure to his disease, it has certainly been a means of extending his dexterity, mobility and improving his quality of life for as long as possible.
Because life is unpredictable, in 2019 my previously healthy mom battled an aggressive cancer that was close to being life ending (she has since been in remission, thank God!). Her spine is now fused from her neck down to her mid-back. It would be easy to give up and accept a life of stiffness, reduced mobility, and imperfect balance. Though at 68 years old she never exercised before, I convinced her to start twice a week. The physical gains are evident, but the mental health benefits may be more important. Not only has she built more muscle and improved her balance – she's happier and more confident in her abilities. As her kids, we also worry less about falls.
We can't predict what will happen in the future, but we can give ourselves the best chance for success. Improving quality of life and the way we age matters to me.
I really believe it's never too late to be the best version of yourself – for you and your loved ones